Location is everything when you are trying to market your business at an exhibition. There is no perfect spot, but there are some spots that work better than others, depending on what your specific goals are for the day, how large the venue is, what size your booth is, and how many of your close competitors are attending.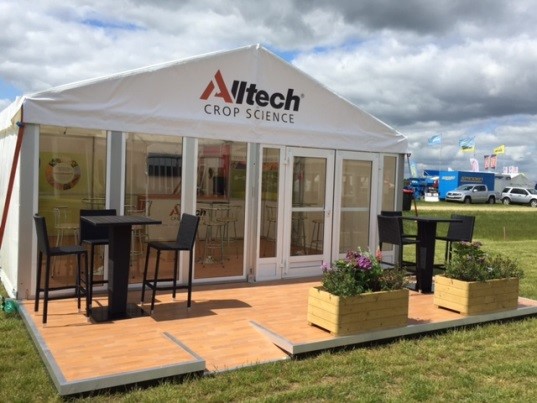 That's a great deal of information to process, and it works best to analyse and research details ahead of time to make an informed decision versus guessing on the day of the event. To help you prepare for your next exhibition, here are some important tips and guidelines to remember when selecting your location.
Learn the floor plan. Before you design your booth or anything, you need to analyse the location. If this year's current floor plan is readily available, ask the host for a copy, otherwise look at last year's. It will give you an idea of which industries are grouped together. It's also important to look for areas that might generate traffic like being placed near the refreshments or the initial registration table.
Design your booth. Take into consideration your location, if you'll be inside an exhibition hall or outside under a white tent or lined up along the grass. You need your company's outdoor exhibition stands to be bold and different enough to stand out and generate traffic. This gives you a choice of choosing a modular and moveable booth that comes in different sizes.
Choose your booth location. You want to balance high-volume traffic with high-value traffic. This generally means that you should aim to get a space in the main aisle; island or corner spaces and be located near traffic areas like the entrances and refreshments but not right next to it. If you're too close to it, you'll experience too much traffic congestion with not many actual visitors at your booth. Corner spaces can be especially helpful as attendees often pause at corners, taking a longer look.
Select your exhibition neighbours carefully. You don't necessarily want an entire swarm of the same industry because then you might not get a piece of that pie, but a few from a complimentary field is helpful because you can refer each other. In addition, consider two or three marketing stands within your company if they're all from different areas within the company. This way, you can continue sending attendees down the line.
Book your location spot early. All of the best spots fill up fast so contact the hosting organization as soon as registration is open. If you've attended in the past and are on good terms with the organization, you may get contacted before newer invitees. Therefore, make sure you're ready with some location ideas.
An exhibition is all about marketing your business and your location is a key part of it. Promotion and advertising play a major part too.