We spend our lives watching businesses. At Biz Small Biz, we know a great business strategy when we see one!
Unfortunately, we see our fair share of businesses fail too. We've noticed that so many companies fail to keep up with business trends.
It's one of the biggest reasons why companies struggle and ultimately collapse. Particularly in the modern, digital world, trends and habits move faster than ever.
Best practices and techniques change month by month as the world and the internet adapts.
As a small business, it's vital that you stay up to date with these trends. Today we'll show you how.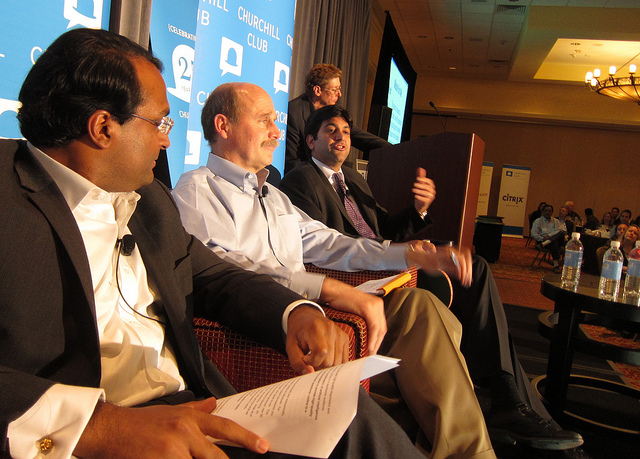 Business Magazines, Journals and Blogs
If you're reading this post, then well done! That means you already have one eye on the horizon.
You're keen to understand changing trends and you're on the look out for new techniques. Following blogs like this one is a great way to stay on top of new technologies and changing habits.
We also suggest subscribing to custom publications in your particular business sector. That will give you insights into the future of your particular business.
Follow the Experts
Social media is a confusing, loud place! Everyone has something to say and you don't need to hear all of it.
What you can do, however, is hunt out the experts in your field. Identify them and follow them on Twitter, Facebook and LinkedIn.
Issa Assad, for example, is an expert in tech news, so we follow his Facebook page, www.facebook.com/IssaAsadTechNews. You can do the same with the leaders in your field.
They'll regularly post tricks and insights into the future.
Listen to Your Customers and Watch Your Competitors
Watching the world around you is vital. Your customers are at the heart of your business.
As soon as their needs and habits change, you need to be aware of it. Make sure your product and service stays relevant to them at all times.
Don't be scared to ask for feedback and advice. Your competitors are another one to watch.
They might have spotted a new path before you, make sure they don't run away with it!
Networking
We find that the easiest way to stay on top of trends is through networking. There is no substitute for getting out and chatting to the best in the industry.
Attend events and get-togethers at least once a month. Ensure you have good relationships with people you trust in the industry.
You'll bounce ideas off one another and get an insight into future trends.
Training
Take advantage of any free training schemes you come across. These events and courses pop up all the time, both online and the real world.
If you're a bit confused about social media, find a training course in that area and strengthen your knowledge.
Never stop learning!
Staying on top of business and consumer trends is the key to great business.
Always stay one step ahead of the competition.
That way, you can jump at new opportunities and forge new paths!