Whether you're a small business owner of a brick-mortar shop, or you have an e-commerce business, you need an efficient invoicing system. With the traditional business model, businesses printed and sent invoices by mail to their clients. But, today, this is a time-consuming activity that only creates more problems for your business, especially if your business starts to grow. 
Hence, when you implement an efficient way to create invoices and keep track of your financial data, you will have another chance to speed up payments and minimize your costs. Here you can find out more about the main advantages of implementing an online invoicing system. 
Greater Convenience
You'll notice many advantages with the right online invoicing system. First, you can schedule and sent out invoices automatically at certain dates.  This means that you will save a ton of time, as you can automatically send invoices to your clients annually, weekly, or monthly. Also, the whole process is streamlined, and it takes a lot less time for the client to receive the invoice.   
Another great advantage is the option to access the invoicing system on the go. Many invoicing systems have mobile-friendly sites or a dedicated app for iOS and Android devices that offer the same options as the desktop version.   
А good example of a reliable invoicing system is Invoice Ninja with a mobile app that is used widely by over 80, 000 SMBs and freelancers. It offers helpful customer support to its users, customizable user interface, and many other benefits. If you want to find out more about this invoicing system, check out the detailed Invoice Ninja review by bestinvoicingsoftware.com. 
So, you don't have to go back to the office to send out invoices, and you can manage your payments on the move. Furthermore, it should be noted that that automation system can send out reminders for past-due invoices and follow-ups. 
Reduced Paperwork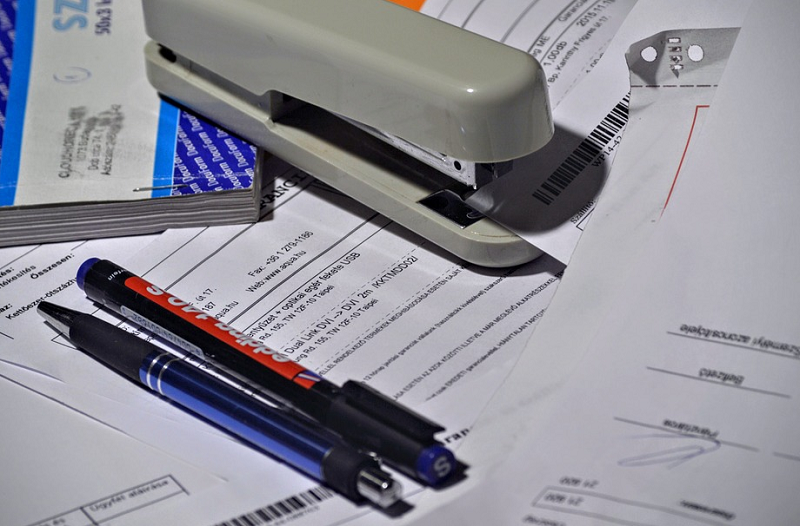 Because everything is stored a cloud, including information about the clients, you don't have to print out the invoices and archive them. You can save a lot of resources because you have an option to keep track of all of your invoices from one place. 
In fact, you'll have an option to create reminders view the status of the payments, and electronically store your invoices. And, you can easily find and access the invoices, whenever you need them. It's a great choice that gives you more options and reduces unnecessary paperwork and costs related to paper, ink, office supplies. 
Improved Tracking of the Invoices
You will have a clear picture of your financial data and invoices. You can track everything from the payment status of the invoice, see which invoices have been paid, to a complete overview of the money your clients owe you. This is a great advantage as the system will generate reports, and you will gain valuable insights. For example, you will have a better idea about which clients are constantly late with their payments. So, you can adjust the payment terms accordingly. 
Decreased Costs
If you have a staff member that is responsible for preparing and sending out invoices, he/she will be more efficient using an online invoicing system.  Besides, you will eliminate costs associated with paper, envelopes, postage and other resources. Thus, an online invoicing system allows you to allocate your recourses efficiently and also you will have more time to invest and grow your business.