Do you plan to start a food delivery business in London? Well, the first thing that you're probably wondering is where you can get a kitchen to rent and the resources required to start a business. However, have you thought about the right location to set up your business? Getting the location wrong for your food delivery business means that you'll be on a fast track to making losses, as location is everything.
Here are five top areas in London that are ideal for food delivery business to launch.
Bethnal Green
Bethnal Green is a great business area in East end of London and is approximately 5.3 KM (3.3 miles) north-east of Charing Cross. Its economic history is characterized by a shift from agricultural activities to industrial, trade, and other economic activities.
Bethnal Green is a highly populated area with countless Bangladeshi families, recently arrived professionals from different parts of the UK and the old-school Eastenders. It provides a multi-cultural environment that embraces foods from all around the world. What's more, this mix of cultures takes pride in the reputation that this local area has for food – this is a market that's ready to welcome any food business. Coupled with the favourable local regulations for food startups, Bethnal Green is a perfect location for any food delivery business.
Bermondsey
Bermondsey is a neighbourhood in the Southwark Borough which is approximately 4.0 KM (2.5 miles) south-east of Charing Cross. This area has a unique blend of residential areas to the south, contrasting with the tourist areas to the north, a mix you can't quite get anywhere else in London. Rest assured though, both are looking for food deliveries.
To give you an idea, it's home to many innovative food startups, dozens of coffee roasters, and has an abundance of breweries. There are popular food markets on Maltby Street and Druid Street that have contributed to making the entire Bermondsey area an ideal choice for independent food and drink companies.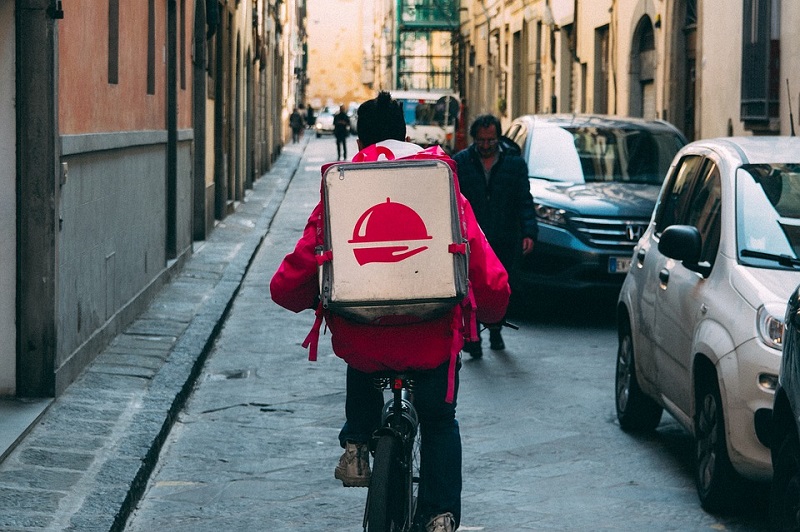 Vauxhall
Vauxhall is a well-known mixed residential and commercial district in the Lambeth Borough of London. That means you can catch people on their lunch breaks and feed homes on the weekend, providing week-long opportunities for food delivery businesses here.
The area features several Japanese restaurants, and over the last few years, Vauxhall has become the home to an array of classy food businesses. Therefore, it's beyond any reasonable doubt that a food delivery business will survive in such an area with ready markets and other resources. It's also extremely central and well-connected with other parts of London, so you don't necessarily need to stick to this neighbourhood for your deliveries either.
Shoreditch
This area continues to be a beacon for startups, putting Shoreditch among the parts of London where you may want to launch a food delivery business. This area features numerous startups, so you have a strong commercial market. It also has favorable local business regulations. If you have been planning to launch any form of food delivery business, Shoreditch is an ideal location.
Battersea
One of the things that make Battersea a perfect location for food delivery business is that the area is highly populated. A ready market is a significant factor to consider when setting up any business and food delivery isn't an exception. Given the numerous occupied residential properties (apartments and houses), you can be sure of an area that's seeking supply for a demand for food deliveries.
From coffee shops and restaurants to markets and convenience stores, many business establishments are turning to offering food delivery services. The concept of convenience is becoming increasingly important to consumers, and the businesses that offer delivery services will continue to grow in terms of size and popularity. If you intend to launch a food business in London, a food delivery service will perform perfectly well in the five areas mentioned here.