Our forests are very important for the survival of mankind and play a great role in determining the climatic conditions of each continent. Over 13 million people are working in the forestry department which itself shows the need to conserve what we have left of the valuable greenery and plant population. Insurance for tree surgery and other activities is also a part and parcel of the methods adopted for the conservation of our natural habitats. 
What does a Tree Surgeon do?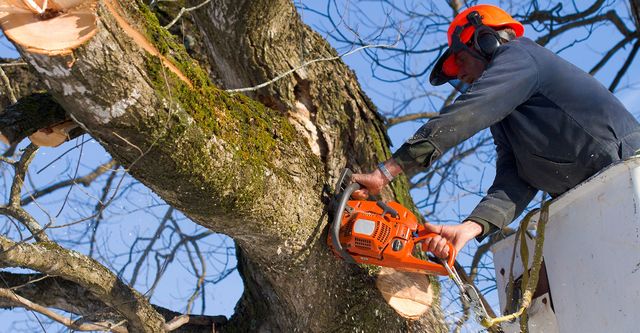 The title of a tree surgeon may not be known to all. What does a tree surgeon do? Well, the main duty of the tree surgeon is to protect forestry. They have very serious responsibilities like: 
Treating diseased trees.

 

Strengthening weak trees. 

 

Tending to urgent cases where the trees have been damaged due to natural calamities like storms, landslides, floods, cyclones, forest fires, etc.

 

Planting and cultivation of green forests and other fodder crops.

 

Conducting a survey to know the number, type, and family of the available trees in their area of jurisdiction.

 

Managing the forests and natural fodder in thickly populated areas.

 
What is the need for Insurance for Tree Surgery and other related activities?
As you can see, the jobs involved are highly risky and there are many chances of serious accidents. Working in forest-covered regions involves dealing with many hardships and is exposed to several risk factors.  Life insurance for tree surgeons becomes a necessity, check out the article https://www.insurancehero.org.uk/jobs/tree-surgeon-life-insurance.html  to get a better idea.  There is a danger to the life of both employees as well as wildlife.  Working from heights, on treetops, etc increases the possibilities of falls and damage to health. 
What are the risks involved? 
Hearing loss and visual defects

 

Continuos stress injury 

 

Constant exposure to pesticides and other harmful chemicals

 

Being struck by heavy stones, rocks, falling trees and  branches

 

Occupational health hazards

 

Accidents from handling  chainsaws, heavy machinery, etc 

 

Falls from heights and distant places 

 

Being struck by lightning and thunder 

 

Attack from wild animals 

 

Being stuck to the chain saw and getting dragged off underneath it

 

Legal action due to complaints filed by people claiming property damage or personal loss

 
The different types of insurance cover provided for tree surgery are stated below: 
Public Liability Insurance

 

Employers Liability Insurance

 

Tools and Plant Insurance

 

Personal Accident Insurance

 

Professional Indemnity Insurance

 
Each category of insurance cover deals with specific cases. The terms and conditions of the insurance cover may appear confusing at first. It is not very easy to comprehend the meaning of insurance claim documents and other legal clauses. Always get a reliable insurance agent to explain the terms and conditions involved. This will help you get a clear idea of the kind of insurance provided. 
Your business has to be covered financially and should be stable at all times. So make sure of the financial security and avoid all risks by taking proper insurance coverage. Read all the papers well and clarify any doubts with your insurance providers. Tree surgery is an important profession that includes several employees.  Having a reliable insurance cover is a great protection as well as a financially sound idea. Be sure to find the right tree service expert for the job at https://www.thelocaltreeexperts.com/​