The side hustle has grown more popular in recent years thanks to the advancements of technology which make it increasingly easy for people to work anywhere and anytime they want. A side hustle is not just a great way to earn extra income on the side, it can be fun and rewarding, too. You may even find that you're more passionate about your side gig and eventually turn that into a full-time career. 
While the financial freedom and autonomy of running your own business may sound incredible, it comes with new and unique stresses. Turning side work into a small business will not happen overnight, and it takes dedication, consistency, and grit.  
If you're thinking about taking the next step with your side hustle, then consider the following tips. 
Set Incremental Revenue Goals
All side hustles come from humble beginnings — a few projects here and there. However, as you start to scale your side hustle, you will begin building a stable floor of monthly work. To help motivate yourself and stay on track with your long-term vision, set goals.  
Start with a goal like earning $1,000 a month from your side hustle and grow it steadily from there. Eventually, you may even be able to convert your side work into a full-time job with revenue meeting or exceeding your previous role. The importance of setting incremental revenue goals is to build your income level to a stable point — whatever that is to you.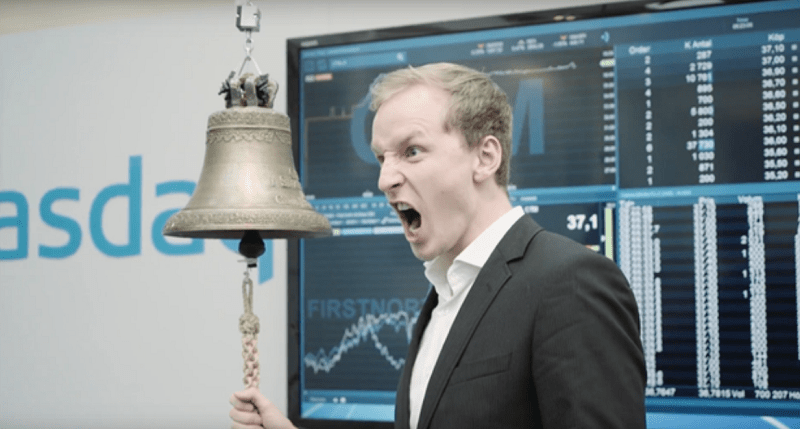 As you climb the revenue ladder, you'll become more confident in your abilities to perform that job and less stressed financially. The growth you make professionally and personally through this phase will help you when you ultimately take the next steps of turning it into a small business. 
You Can Hire Freelancers to Help Scale Work 
The modern small business is not what it once was. Business owners no longer need to have brick-and-mortar locations or a staff of full-time employees working 9-5. Technological advancements have made it possible for almost any business to operate in a full or semi-remote environment — with the COVID-19 pandemic excelling this movement further. 
As you look to scale and bring on more work for your side hustle, don't be afraid to look at hiring freelancers to help. You may be able to find quality talent to help with the actual job or you could find virtual assistants to reduce the time it takes for you to complete certain tasks like emailing customers, invoicing, or proofing the work before you deliver. 
Finding qualified freelancers can help you take the next step with any project you're completing. Not only can you find incredible talent with experience and knowledge to help you grow your work, but the flexible nature of freelance staff gives you more freedom to test and try new things. 
The global workforce is increasing every day, and COVID-19 has just opened many people's eyes to the world of remote work. You can expect a huge rush of quality employees to be ready and willing to find more work — which gives you an amazing resource for scaling your side hustle. 
Aim For Perfect Customer Retention 
Stability is the key to growing your side hustle into a full-time job and then turning that full-time job into a career. The biggest area for stability in this process is with respect to your client base, specifically client retention. 
If you can retain every client that you work with — meaning each customer becomes recurring — then you are going to see incredible growth. This is obviously a target because perfect customer retention is nearly impossible. Customers will come and go for a variety of reasons in and out of your control.  
Customer retention is a nuanced skill that requires setting clear and achievable expectations upfront, delivering quality work within the timeframe agreed-upon, and communicating well enough to get that customer to work together ongoing. These skills take a lot of work, and as you start growing your side hustle, you'll continue to refine them. 
While striving for excellent customer retention is important, you may actually find that you don't want to retain all clients because some are more difficult and less valuable than others. So, as you begin scaling your side work into a more serious role, consider your favorite clients and how you can keep them happy and using you. 
Hire the Right Person, Not the Easiest
When most entrepreneurs start their first business, they tend to leverage their immediate network to help with certain tasks or activities. This may lead to hiring friends and family. While this is not always a bad idea, it can lead to uncomfortable situations down the line. 
Working with friends or family can create unnecessary stress. If an employee wasn't meeting your expectations would it be easier to tell that person if they were a stranger or your significant other? 
Obviously there are benefits to hiring someone you know well, but if you are really trying to scale a business and run it as efficiently as possible — look to hire the most talented and competent person for that role, not just someone you know. Some cases it's the same person, but if it's not, don't be afraid to make the decision that's best for your business. 
Side Hustles Can Become Huge Businesses
My business partner and I grew Catena Media from a side hustle into a publicly traded business with a $200 million valuation. This transition was not fast and it didn't come without a lot of bumps and learning experiences. But, by finding something we were passionate about and committing ourselves to building it, we turned it into a full-time job and eventually into a real business. 
As you look to do the same with your side gig, consider the tips above to help you stay focused, motivated, and on track to growing your side hustle into a small business. 
This is a guest contribution by Erik Bergman.