Nowadays there are many ways to earn money staying at home.
Anyone in any country who has a computer with Internet access can try some of them.
In this post I am going to write about a few easy and legal ways you can use to earn money without spending your own.
Writing a Blog
Blogging is very popular now and can help you make some profit.
You can create a blog on some blog-platform like WordPress which is free of charge. It can be either a personal page or a page dedicated to some subject.
The main thing is – the articles should be interesting and unique and the content regularly updated to catch a reader's eye.
To earn from your blog you need join in some advertising program such as Google Adsense.
They pay for your readers visiting any of the sites they advertise.
Certainly you won't become a millionaire writing a blog (unless it becomes really popular), but it can be a decent additional income.
Doing a Freelance Job
Many qualified specialists needed who can do a job online.
If you are a photographer, web or graphic designer, business consultant or good at some other field you can join some freelance job community to promote your services.
You can also become a freelance writer, as the author of this article did.
No matter what site you write for (it can be eBooks site, a popular blog, a newspaper, a journal, etc.), the main thing is to write about what you like and understand.
Of course it's important you learn how to produce high quality content.
You may want to look online for a distance course in journalism. OSJ offers a distance education/e-learning program for people who want to learn professional journalism.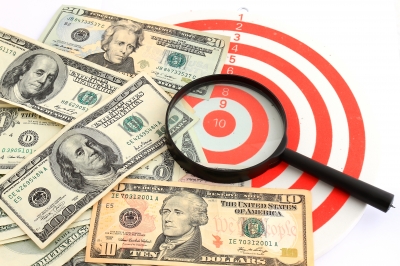 Starting an E-Shop
To organize an e-shop you don't need some special skills. You can use a service like Shopify that has all necessary functions for you to start your new business.
All you need is to decide what products you want to sell!
Such kinds of ecommerce platforms usually offer safe hosting, user-friendly interface and good checkout system to make payments.
Taking Surveys
Many companies are interested in customers' opinion about their products or services and they are ready to pay to find it out!
Lots of sites offer you to register and take various paid surveys.
They normally ask you to fill in a special form with personal information so that they can offer you surveys you might be interested in.
Taking such surveys regularly can become a steady source of income.
Sell with eBay
Probably you think it is out of date but nevertheless it is still an effective way to earn some money.
On eBay you can sell almost everything: clothes, books, furniture and other unnecessary stuff.
It is also possible to find a shop that will buy some vintage china or jewellery from you.
Many e-shop owners use eBay to promote their business and to broaden customers' audience.
Image courtesy of Sujin Jetkasettakorn at FreeDigitalPhotos.net